Porsche Protect
Here at HQD Porsches hold a special place in our heart. The performance, sound, driver connection, infusion of simplicity and complexity, and just the general heritage of the Porsche brand is something worth living for. While we always take the utmost pride in every vehicle we touch, our passion for, and intimate knowledge of, Porsche truly allows us to provide you with a next level experience at next level quality.
Specific Application Process
Porsche Protect
Our passion for working on Porsche paint is backed up by over a decade of experience. We have developed polishing systems and techniques specific to their factory clear coat, and we custom tailor our PPF applications in order to achieve the best coverage possible. We are well versed in the electronics, intricacies, and nuances of these amazing machines. Hyer and Nikki, the owners of HQD, are avid Porsche enthusiasts and have owned quite a few models over the years. Their pride and joy is a 993 RWB Cabriolet that is painted in PTS Amethyst Metallic. Whether you're a purist or an outlaw, own a base model or GT car, water cooled or air cooled, if you love your Porsche, we would love the opportunity to work with you!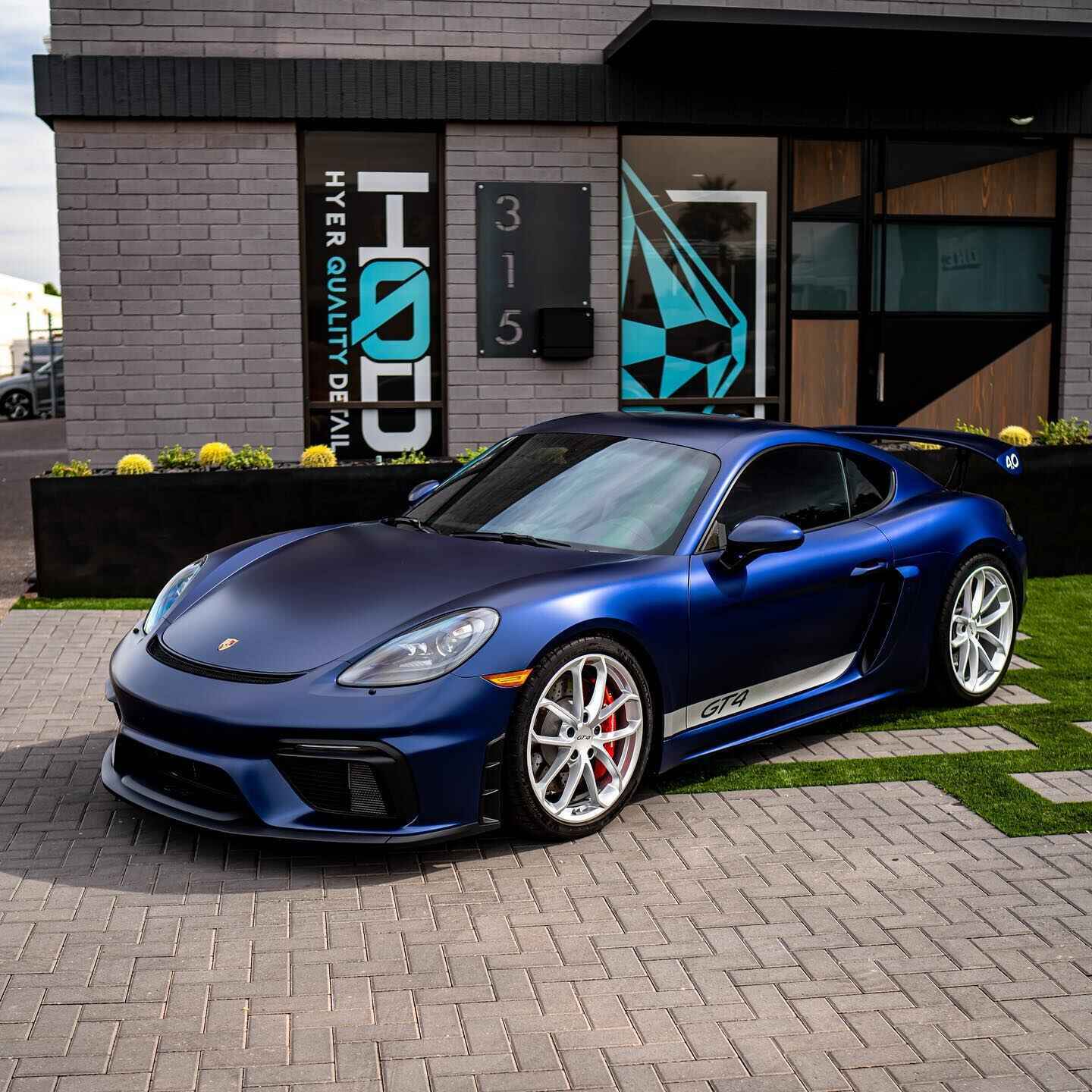 Some Of Our Work
Explore some of the work we have performed on vehicles across the valley. From track pack ppf packages on vehicle's that are intended for just that – the track. To people's daily drivers that are looking for full coverage, to exotics.
(480) 703-7217
Get A Quote