Omakase
Omakase (Japanese: お任せ) 'I leave it up to you'
A Japanese tradition where the customer entrusts the professional to select and offer the best of their services.
Many of our customers come to us looking to make their cars completely unique to them, but are overwhelmed by the options and vast number of stylistic directions available. For the discerning customer that recognizes the value of professional expertise, Omakase provides the perfect experience in automotive customization.
We function as the build designers and concierge. Many parts of the project are completed in house, while other services are sent out to hand-selected artisans that have a longstanding track record for excellence in their craft.
Stylistically, our build designs range from OEM Plus, to in-depth makeovers. While we prioritize cosmetic enhancements, we are not limited to them, as we offer routine performance enhancements as well.
Our list of services include:
Paint protection and restorative services
Custom paint
painted plastics
full color change
accent paint
Custom vinyl wraps/racing liveries
Wheels
Bolt-ons (exhaust)
Suspension
Custom interiors
Starlight headliners
Body restyling kits
Carbon fiber interior and exterior accents
Custom vinyl wraps/racing liveries
Steering wheels
Audio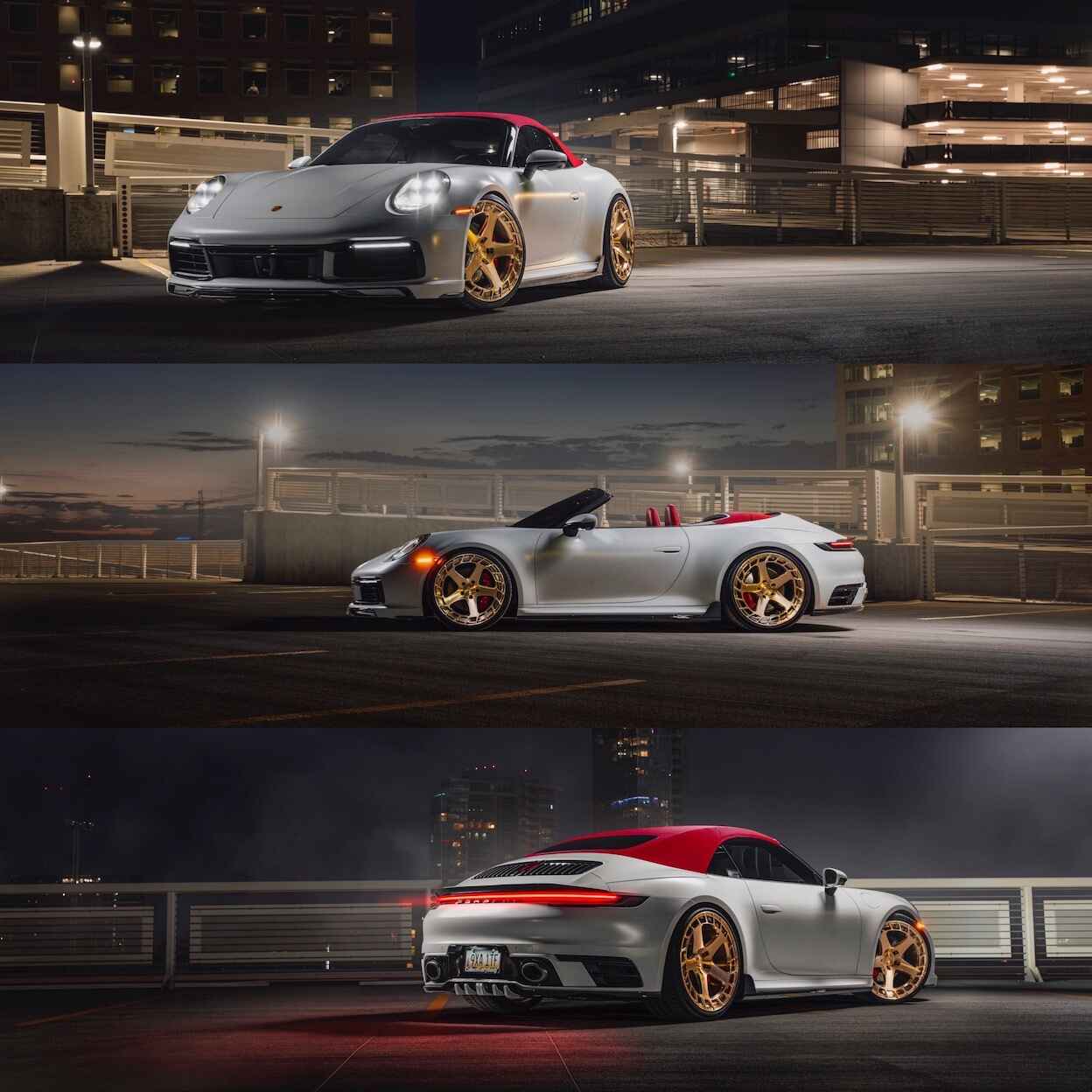 So, when you want the best of the best, the most unique spec, the car that you will fall in love with every time you get into the driver's seat, you want Omakase.
Omakase Steps
Submit Form
Fill out our design questionnaire, narrowing your favorite colors, finishes, and interests so that our in-house design experts can include personal touches within our professional design plan.
Discuss Budget
We get a budget approval
Design Outline
Our design team puts together a design plan which will include swatches, and the full details of your custom project.
Deposit
We settle deposits, estimate a timeline, and get started.
Await
You patiently await your one-of-a-kind finished product, keeping in mind these projects take several weeks and require flexibility, as we cannot control the availability of parts and vendor timelines.
The Reveal
Reveal and Enjoy!
*This service generally requires a minimum commitment in the range of $10k